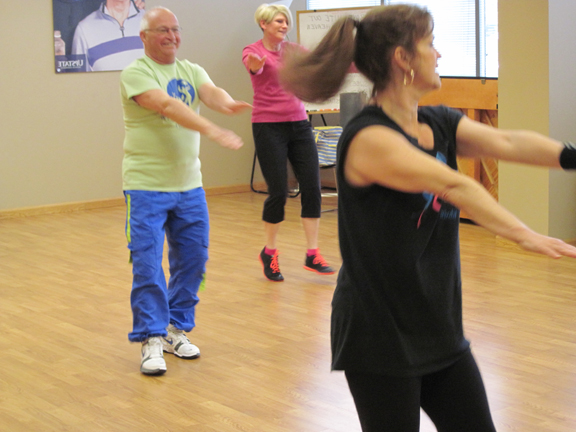 Michael Colabufo retired from Syracuse Catholic Schools in 2009 after serving as their school superintendent. He had experienced a heart attack some 20 years earlier at age 38, and at his retirement, he found that he was still struggling to maintain good heart health.
"I was overweight with high cholesterol and knew I had to do something about it," Michael said.
Through his involvement with Oasis programs at Oasis Syracuse, Michael discovered Zumba and RIPPED fitness classes. He started with Zumba toning and traditional Zumba aerobics classes. In time, he found he enjoyed it so much that he added Bokwa to his routine, which is a type of Step Zumba.
"I had muscles in my body that weren't being used. I found my drive and the motivation to keep up with the classes from the other people in my class. I really enjoyed having a group to experience this with," said Michael.
Today, Michael is still staying active with Oasis. He's lost 20 pounds and cut his cholesterol with his change in lifestyle. He has reduced some medications, improved on stress test results and his size 36 waist is down to a 34.
"Some of my contemporaries are using his canes or walkers at this point," he said, "but I'm able to get down on the floor to horse around with my grandchildren AND to get back up!"
Oasis offers fitness classes in cities across the country. If you're looking for new ways to stay active,find an Oasis Classes that fits your schedule and goals.