Registration opens on August 30 for Fall classes which begin on September 13. We are offering both in-person and online classes this trimester. Please pay close attention to the class location as that will tell you whether the class is in-person or online.
To take a class you must have created a MyOasis account in order to register online. Once registered, the link to your Zoom class(es) will be included in your registration receipt.  Please be sure to save your receipt or conveniently file Zoom meeting ID and passcode to use for each session of that class.
For more information or to register for a class that has already started, please call 315-464-6555.
We will keep in touch using our e-blast system, our website and our Facebook, Syracuse Oasis. In the meantime, please be sure to Opt-In on your MyOasis page. This will ensure that you continue to receive up to date class information.
Oasis Institute Webmaster
2020 Annual Report: An Illustration of Perseverance and Resilience. The year 2020 will long be remembered for the unprecedented changes and adaptations to our lives and routines.  For Upstate Oasis, it was no different.  With change comes opportunity, and Read more...
Don't miss out!

To keep sharing our news with you using eblasts, our most efficient communications tool, we must have your permission.
Don't wait! To stay on our list to receive eblasts, you must opt in. Opting in is the only way you will be eligible to receive some of our most important updates. We don't want you to miss a thing.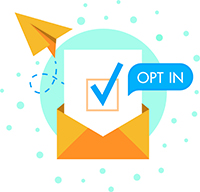 To opt in right away, follow this quick link.
New to Zoom Video?
Watch this video to learn more about how to install and use Zoom Video.
Use live transcript on Zoom?