Winter/Spring 2024 Trimester
Registration opens on January 2 for the winter/spring trimester, which runs from January 16 to April 12.
We are offering both in-person and online classes this trimester. Please pay close attention to the class location, as that will tell you whether the class is in-person or online.
To take a class you must have created a MyOasis account in order to register online. Once registered, the link to your Zoom class(es) will be included in your registration receipt. Please be sure to save your receipt or conveniently file Zoom meeting ID and passcode to use for each session of that class.
For more information or to register for a class that has already started, please call 315-464-6555.
We will keep in touch using our e-blast system, our website and our Facebook, Syracuse Oasis. In the meantime, please be sure to Opt-In on your MyOasis page. This will ensure that you continue to receive up to date class information.
Information and Resources
Arts & Humanities
All of our concerts are free and open to the public. Bring a friend!
Health and Wellness
Are you suffering with a chronic condition? In just six weeks you can enhance your ability to manage your health and maintain an active and fulfilling lifestyle.
Don't miss out!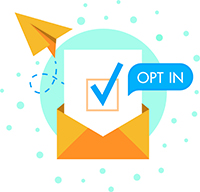 Don't wait! To stay on our list to receive eblasts, you must opt in. Opting in is the only way you will be eligible to receive some of our most important updates. We don't want you to miss a thing.
To opt in right away, follow this quick link.
New to Zoom Video?
Watch this video to learn more about how to install and use Zoom Video.
Use live transcript on Zoom?